With pride and confidence, Gentle Aesthetes offers one of the most proven, science-based, and complete skincare lines in the Medical Spa Industry–SkinCeuticals!
Long-lasting, comprehensive results are achieved through the combination of state-of-the-art clinical procedures, advanced homecare, and professional treatments. SkinCeuticals integrated skincare is designed for use before, during, and after in-office procedures.
Deeply rooted in scientific research, and proven by numerous clinical studies, not to mention having a loyal global following, SkinCeuticals line provides skincare regimens for any skin concern. Formulated for everyday use, their high potency formulas are concentrated in pure actives and proven to penetrate optimally into the skin to generate real, visible results!
A Pioneer Of Cosmeceuticals
Physicians and skincare professionals define cosmeceuticals as products on the cutting-edge between cosmetics and pharmaceuticals. Active ingredients in cosmeceuticals are expected to be clinically proven to deliver a biological benefit to the skin.
SkinCeuticals products provide scientifically proven skin improvement crafted in elegant formulations for customized skincare regimens. SkinCeuticals pioneered the advent of cosmeceuticals, their reputation has been built upon a foundation of patents, published clinical studies, and first-to-market products.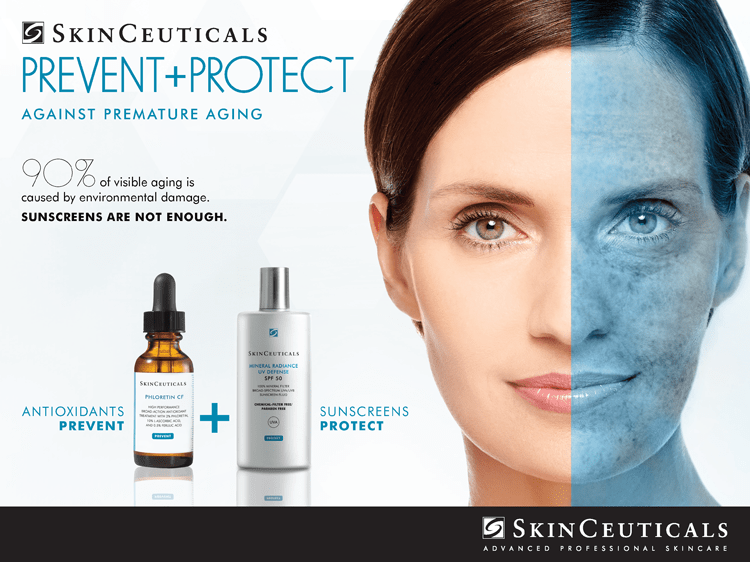 Our Aestheticians will be delighted to share their knowledge with you and select products to help you treat your specific skin concerns. Be it one product or a complete skincare regimen, don't forget to ask about SkinCeuticals during your next visit to our office!