Revolutionary new filler designed for fine lines that form around the mouth and for providing lift and volume for lips. It is also a versatile product with a thinner consistency than other fillers on the market, which makes it perfect for especially delicate areas of the skin. Volbella® gained FDA approval in June 2016 but has been successfully used in Europe and Canada for several years.
Juvederm Volbella® produced by Allergan – the makers of BOTOX®, Juvederm Ultra, and Voluma is made from Hyaluronic Acid, which attracts and retains moisture within the tissue. Unique moisture using patented Vycross™ technology is designed to be soft, smooth, and have a great lift capacity. It is long-lasting – up to 12 months and has much lower downtime than other lip fillers on the market. Volbella filler is built-in with a painkilling lidocaine anesthetic to make the injection procedure virtually pain-free.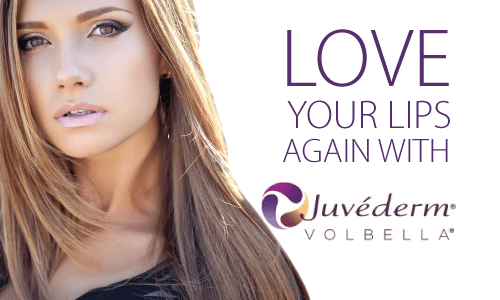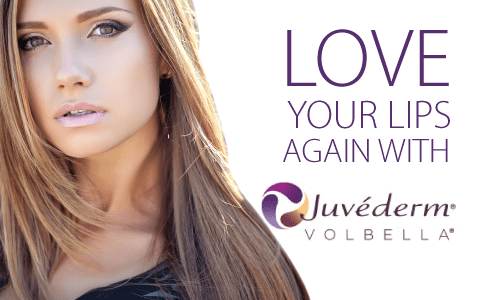 JUVEDERM VOLBELLA® formulated with an innovative combination of low and high molecular weight technology, which improves the cross-linking efficiency of HA chains. This more effective cross-linking allows for a lower concentration of HA to be used, which results in less swelling. The Vycross™ technology delivers an ultra-smooth gel, which results in a natural look and feel, as well as improved duration.
Volbella® Candidates And Treatment Areas
Juvederm Volbella® is designed for men and women who have developed fine lines and wrinkles around the mouth area, marionette lines down the corners of the mouth, define lip contour and create volume, soften or diminish lines or sagginess in other areas.
Diminish vertical lip lines
Accentuate the border of your lips
Create lips fullness
Enhance the Cupid's bow (the "M" part mid-upper lip)
Results are immediate with minimal downtime and virtually no discomfort during the procedure. Fine lines and wrinkles significantly reduced or diminished, youthful lips volume created or restored. Treatment is tailored to each individual and their aesthetic goals.
Beautiful You! VIP Membership
Beauty for Life at Only $189 Per Month
Beautiful You! VIP Membership is South Shore Boston's most comprehensive and affordable aesthetic treatment program for achieving a more youthful, rejuvenated, and toned appearance.
Your Membership Includes:
Customized Treatment Planning with our Aesthetic Experts
One Aesthetic Maintenance Treatment of Your Choice Per Month
Significant Annual Savings on our Most Popular Deluxe Treatments
The Beautiful You! VIP Membership is the best way to identify, achieve and maintain your unique anti-aging and appearance goals.