CoolSculpting For Boston's South Shore
Braintree, Quincy, Weymouth, MA
No matter how faithfully you stick to a weight-loss plan, some areas of fat seem resistant to diet and exercise. For these unsightly bulges that refuse to go away, Gentle Aesthetics Med Spa provides CoolSculpting® treatments for clients in Braintree, Quincy, Weymouth, and other communities in South Shore Boston.
CoolScupting® is the world's leading non-invasive, FDA-approved treatment for permanent fat reduction and weight loss. It delivers liposuction-like results with little discomfort.
Developed and perfected by physicians at Harvard Medical School and Massachusetts General Hospital, its safe, patented cooling technology actually freezes fat away—with no surgery or downtime.
The Boston-based physicians who pioneered the CoolSculpting® procedure observed that some children who ate popsicles developed dimples in their cheeks. They realized that the popsicles were actually freezing and eliminating pockets of fat cells. These observations led them to the insight behind Cryolipolysis®—the idea that cold can target fat cells without damaging the skin or surrounding tissue—and the proven science that is CoolSculpting®.
CoolSculpting® technology targets and freezes fat cells underneath your skin—and then, once frozen, the cells die. Over time, your body recognizes that these cells are dead and naturally starts to remove them, leaving behind a more sculpted you. One treatment generally produces visible results, and more treatments can be added, as desired. Each CoolSculpting® treatment session takes 25 minutes to an hour, depending on the area being treated.
CoolSculpting® Candidates And Treatment Areas
CoolScupting® is ideal for men and women who have stubborn pockets of fat, who are within 15 to 20 pounds of their ideal body weight, and who have a healthy diet and exercise routine. Treatment areas include:
Neck/double chin
Arms
Bra line
Upper and lower abdomen
Flanks/love handles
Inner and outer thighs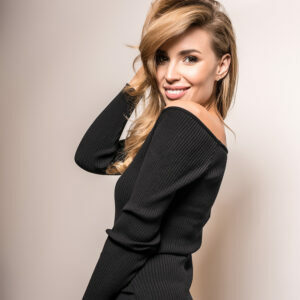 CoolScupting® removes an average of 25 to 40 percent of fat per treatment area—sometimes results are even more dramatic. Approximately 97 percent of patients will see results after just one treatment, and the best results will appear two to four months after treatment.
Beautiful You! VIP Membership
Beauty for Life at Only $189 Per Month
Beautiful You! VIP Membership is South Shore Boston's most comprehensive and affordable aesthetic treatment program for achieving a more youthful, rejuvenated, and toned appearance.
Your Membership Includes:
Customized Treatment Planning with our Aesthetic Experts
One Aesthetic Maintenance Treatment of Your Choice Per Month
Significant Annual Savings on our Most Popular Deluxe Treatments
The Beautiful You! VIP Membership is the best way to identify, achieve and maintain your unique anti-aging and appearance goals.