First approved by the FDA in 2010, CoolSculpting has exploded as the #1 non-surgical way to get rid of fat. In the decade since the procedure's introduction, it's only gotten better thanks to the addition of CoolSculpting Elite.
What is CoolSculpting Elite? It's the latest innovation in fat freezing, designed to deliver better results. But before you get any procedure, you probably have a few questions. Such as, how does it work? And what makes it different from traditional CoolSculpting? This guide will explore all the ways in which CoolSculpting Elite may be the better option for you when it comes to fat reduction.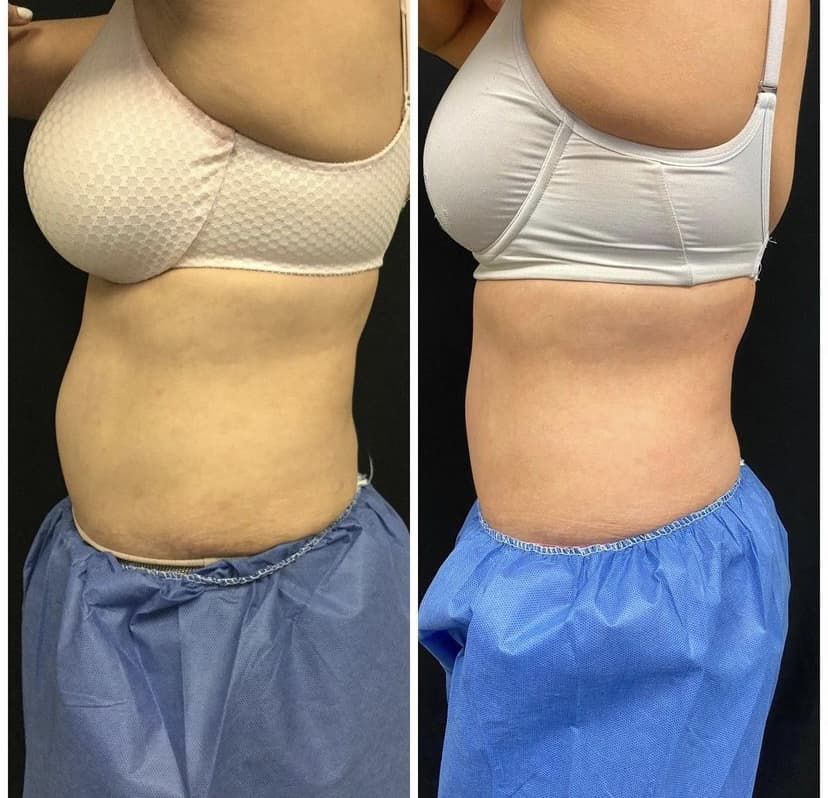 CoolSculpting Elite vs. CoolSculpting
Traditional CoolSculpting is a non-surgical, non-invasive procedure to remove stubborn, unwanted fat. With extensive study and trial, CoolSculpting is used worldwide in over 80 countries to help people achieve the perfect look. CoolSculpting is a completely safe procedure. It uses a fat-freezing process called cyrolipolysis to freeze off fat tissue. The CoolSculpting process does not damage any surrounding tissue. This works because fat cells are much more sensitive to cold than other types of bodily cells.
CoolSculpting Elite has made the CoolSculpting process even more efficient.
Does CoolSculpting Elite Really Work?
You may think CoolSculpting sounds too good to be true. You're probably asking yourself, "does CoolSculpting work?"
Well, CoolSculpting and CoolSculpting Elite are not for everyone. Some limits of CoolSculpting include:
Won't help you lose weight
Can't reduce overly-fatty areas
This means that CoolSculpting is most effective for those already within their desired body weight. The main goal of CoolSculpting Elite is to get rid of stubborn fat that accumulates in a few common areas of the body, such as the thighs or arms. For this purpose, it is almost always incredibly effective.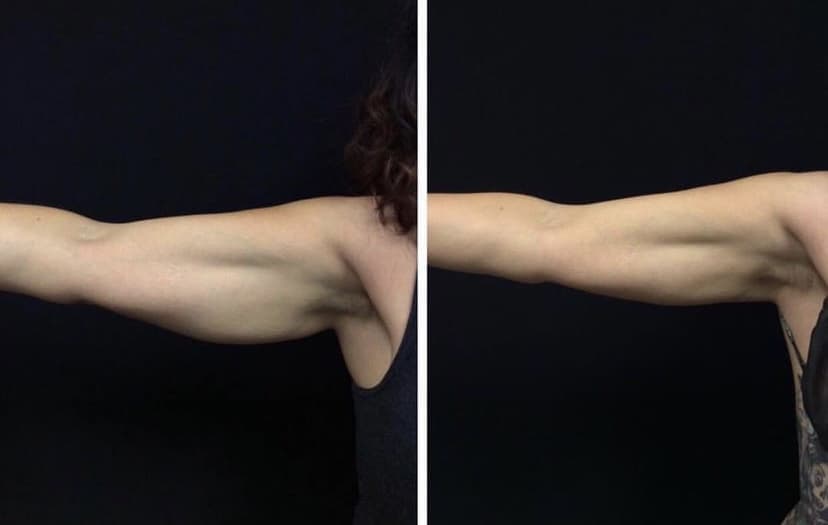 How Does CoolSculpting Elite Work?
CoolSculpting Elite is essentially an improved version of traditional CoolSculpting, which is also known as CoolSculpting Legacy.
The FDA has approved CoolSculpting Elite for the following bodily areas:
Front, outer, and inner thighs
Love handles or flanks at the waist
Under the buttocks
Back fat
Abdomen
Under the armpits, or "bra fat"
Upper arms
Under the chin, or "double chin"
Under the jawline
CoolSculpting Elite has all the traditional benefits of traditional CoolSclupting including:
Using cyrolipolysis to freeze fat
Non-invasive, no surgery
No downtime required
Non-existent recovery period
Traditional CoolSculpting and CoolSculpting Elite may both need a few sessions to achieve the desired results. But, CoolSculpting Elite can streamline the process.
CoolSculpting Elite also has a few extra benefits that make it a more effective and efficient procedure.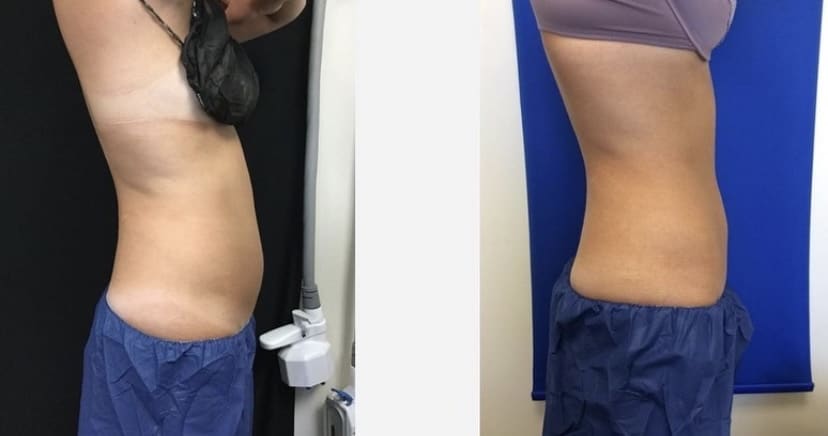 Why Is CoolSculpting Elite Better?
CoolSclupting Elite has the advantage over traditional CoolSculpting for a few different reasons. Many of them come down to a more streamlined process and improved machinery. Because CoolSculpting Elite was born out of years of research and study, some of its added benefits include:
More Natural Applicators
CoolSculpting Elite features brand new applicators. And these applicators make all the difference when it comes to machine performance. Traditional CoolSculpting applicators are U-shaped. But, CoolSculpting Elite utilizes a C-shaped applicator that fits the curves of the body better. CoolSculpting Elite also offers 7 different unique shapes and sizes of applicators. This means they can fit more body parts and more unique body types. These new applicators make for more comfortable, more efficient CoolSculpting sessions.
Dual CoolSculpting
The Elite machine also has dual applicators. The benefits of this include:
Targeting more than one area at once
Doubling the results in half the time
A more efficient, effective procedure
Faster and More Effective Results
Because the Elite applicators more naturally fit the curves of the body, they make closer contact with the body's surface. This traps the cooling power of the machine, making it work faster with much more improved results. In fact, the Elite procedure can remove 20-25% of fat in a single session. This is a major improvement from the 18-20% single-session fat loss of traditional CoolSculpting.
Fewer Treatment Sessions
All this adds up to fewer required treatment sessions, as well. The size of the new applicators also means that they can cover more surface area at one time. With the Elite machine, you can cover up to 18% more surface area in a single session. With the addition of the Dual CoolSculpting feature, you're more than doubling the surface area covered in a single session.
More Comfortable Procedure
The Elite machine itself also has improvements beyond just the applicators. These enhancements make it much more precise, as well as much quieter.
A few uncomfortable sensations you may notice during a CoolSculpting procedure include:
Pinching
Pulling
Numbing of the treated area
Once the area is numb, it generally eliminates any uncomfortable sensations. Thanks to Elite's more efficient applicators, numbing occurs quicker. That means a more comfortable procedure all around.
Some patients even find that the CoolSculpting Elite procedure is an almost relaxing process.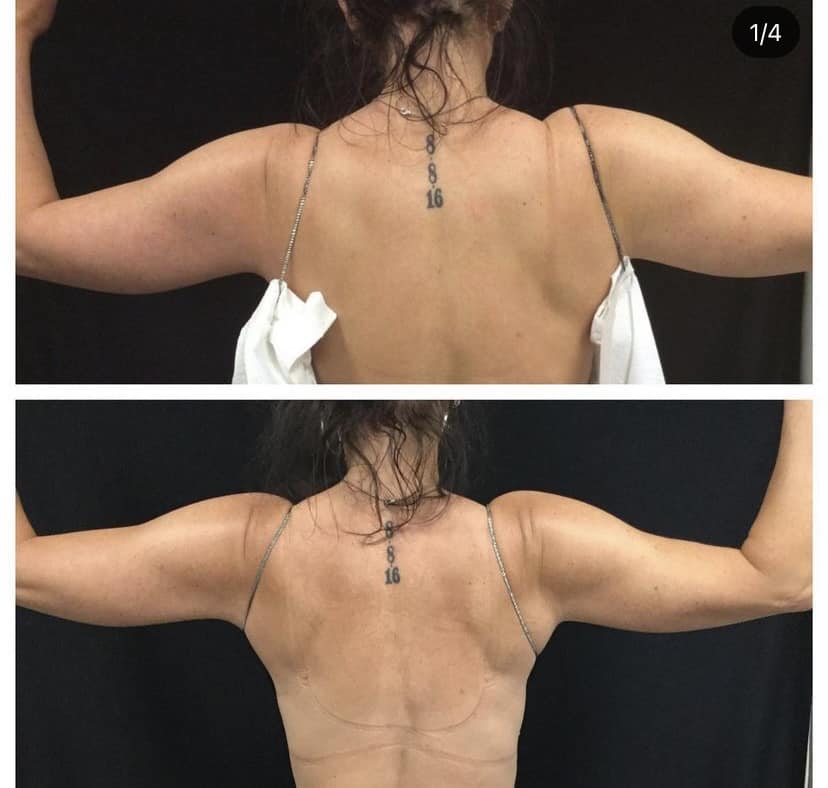 The Cool Way to Remove Stubborn Fat
If you're struggling with a few stubborn problem areas, CoolSculpting Elite is a great way to get tremendous results in a fraction of the time. In just a few short, non-invasive sessions you can have the body of your dreams without those unsightly problem areas.
Schedule a consultation with our team today to get the best CoolSculpting Boston's South Shore has to offer. We'll help you get your confidence back in our safe, state-of-the-art facilities.